I was in a big dilemma of choosing a bag to buy. Been saving money by not buying any more shoes, I finally decided to get a new bag. However, picking a desirable bag is not as easy as it seems, I was having quite some troubles contemplating which one to buy.
The bags that make me go confused and dilemmatic are coming from Céline. I was thinking of getting the oh so famous Luggage tote, or the Phantom one, or the Trapeze. I even need one night to think over and over again. They're all gorgeous, they're all definitely the bags to die for. But I gotta choose, don't I? This was exhausting!
But thenn, finally my confusion come to an end! I finally decided to buy .... *drumrolls* TARAAAAA!!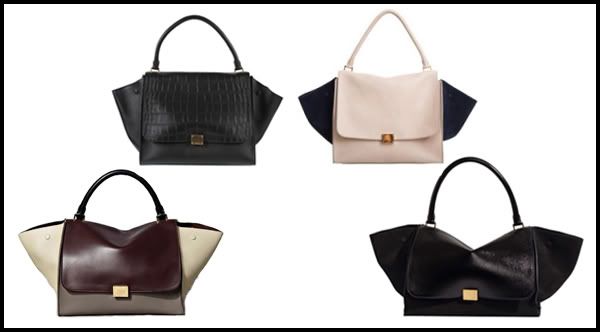 I chose the first bag on the second row. I am soo excited now! Lol
So, have a great week y'all!
images from various source