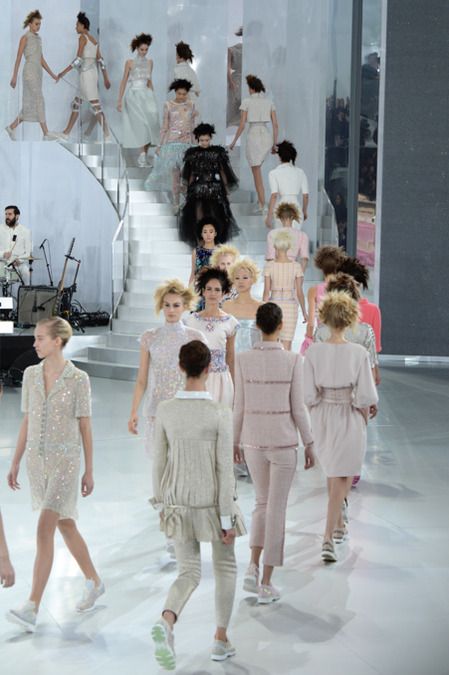 Have you ever imagine walking down a runway in sneakers? Well, no need to imagine it no more because Chanel made it come true!
A unique way to present the collection, designer and creative director Karl Lagerfeld decided not to dress the model in glamorous sky-high pumped shoes nor stilettos for the show but in a embellished silver sneakers instead. The sporty athletic vibe didn't end just that, but Chanel also including another accessories like the silver metallic elbow and knee pads, and fanny packs. How sporty can Chanel be!
Even with the sporty atmosphere, Chanel doesn't omit its style. Tweed, florals, lace, are still there to remind everybody that this is a Chanel show. The color palette are rather soft, pastel color like white, ivory, blue, and pink are dominating.
-
Each of this sneakers took 30 hours to make. Talking about taking it to the next level.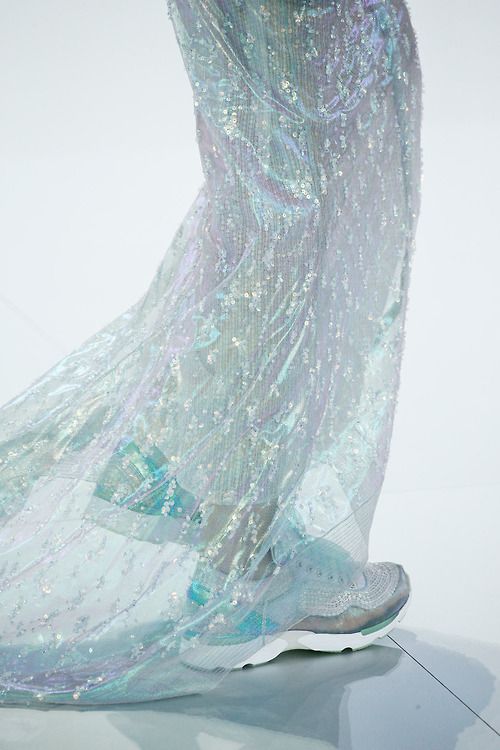 -
The Make-Up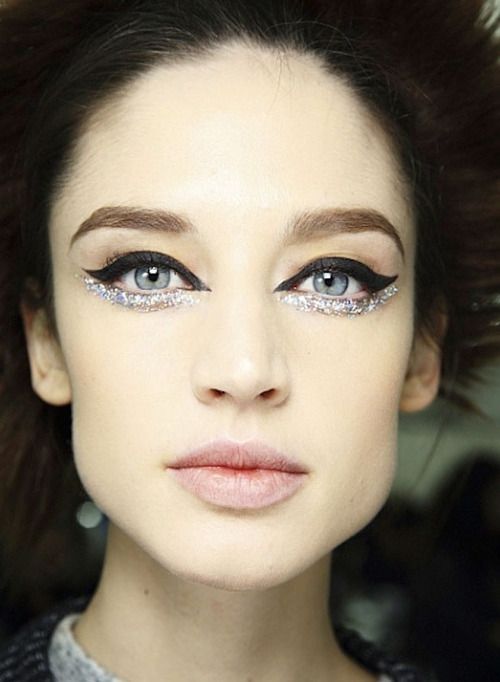 images from various source.